Choices, choices, choices! It's what we all want, but rarely get in swimwear. It might be the right style, but can you find the right colour or size. So you end up with black or navy!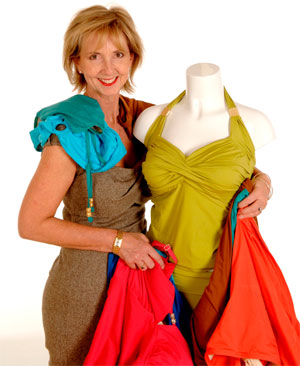 Whatever your swimwear desires, DifferentForGirls has it covered! Whether it is colour, size, shape or style, the 2011 Collection presents a unique choice of bra sized tankinis and bikinis in eight stunning colours, gold or silver embellishments, with sizes and styles to meet all of your sunbathing and coverage needs.
The range provides mix and match opportunities across all styles and designs. Select the Tankini and Bikini top and match them with bottoms, from "yoga" pants to skimpy tie sided bottoms, giving solutions for every beach / poolside occasion and tanning requirement. Then choose any size and colour combination in tops and bottoms to create the right garment just for you!
To ensure the best possible service to customers, if any particular size or colour combination is not in stock at any time of the year, we will make to order.
The Bikinis are designed for D – G cup sizes in four exquisite Italian fabrics with choice of sophisticated embellishments. Each bikini top is boned and underwired to offer comfort and internal support to the larger bust.
The Tankini range, all with integral bra, is available in cup sizes 30D to 40G, with bottoms from 8 to 18 in eight colours with silver or gold embellishments.
The Collection is handmade in England from fabrics and embellishments of the highest quality sourced across Europe.