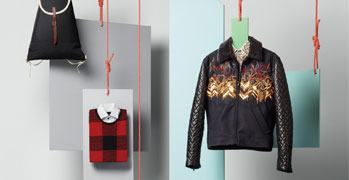 London, September 2012. The British Fashion Council (BFC) today announces that Alexander McQueen will show their mainline menswear collection on the official schedule at London Collections: Men in January.
The company launched its menswear line in 2004 to critical acclaim and have shown in Milan for the past eight years.
Jonathan Akeroyd, CEO, Alexander McQueen, commented our menswear mainline as part of London Collections: Men, especially with London being the home of Alexander McQueen and our first dedicated menswear store opening on Savile Row Caroline Rush, CEO British Fashion Council, commented announce that Alexander McQueen will be showing their mainline menswear collection at London Collections: Men from January.
The schedule will include st menswear stars, British heritage and iconic brands, international
Alexander McQueen join Tom Ford who announced their plans to show on the LC: M schedule in August. The first provisional schedule is due to be published in October.
London Collections: Men launched in June 2012 as the inaugural showcase of menswear in Britain, encompassing a diverse mix of designers, spanning emerging through to the established.
The next London Collections: Men will run from 7th- 9th January 2013.