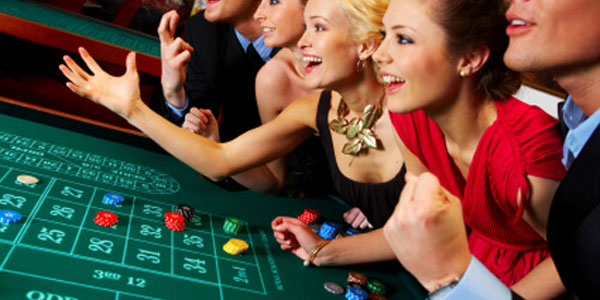 A visit to the casino is always an exciting experience, whether it is to online casino sites, or land-based casinos. The fact that they offer visitors the opportunity to win money makes land-based casinos in particular, a fun venue for a night out.
You won't have a problem choosing an outfit for an online casino, even if you're playing what many see as the best casinos online at CasinoOnline.co.nz, but what on earth should you wear on a night out to a casino?
Well, naturally it depends on the venue, some are more casual than others. However, if you are going on a casino destination holiday or celebrating an occasion in one of the more glamorous casinos, then why not have some fun and dress like a high-roller?
The public perception of casinos tends to reflect that of their portrayal in movies and, in fact, this is the case in some casinos. Although some visitors prefer to go casual, it is decidedly more fun to get dressed up.
Men can use the opportunity to dress up like their favourite character from Ocean's 11 and put on a smart suit for walking through that casino lobby. Favourite picks include this grey suit from Topman (you don't need to spend a fortune on a suit to look stylish). It is not only smart and slick, but trendy and cool too, making it perfect for the fashionable gambler.
This navy suit from Reiss is also great for a casino. It is simple, but the fit and material will make you look like you know your stuff and are ready to win some money.
| | |
| --- | --- |
| | |
| 1. Topshop suit, £195 | 2. Reiss suit, £375 |
Women can also enjoy getting dressed up. If you want to go all out, you will find some fabulous full-length dresses on the high street at the moment, but if you want something more understated then a cocktail style dress is perfect. This maxi-dress from Reiss is perfect for a night out in a casino, particularly in warmer climates and this cocktail dress from Coast should definitely be on the wish list.
| | |
| --- | --- |
| | |
| 3. Reiss Alice Maxi, £245 | 4. Coast Daymee Dress, £150 |